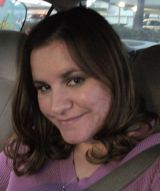 Please welcome Kris Rivers, author of The Mermaid Princess!
3LB: iLive, iLaugh, iLove Books AKA Lucia (Me)
KR: Kris Rivers
KR: My name is Kris Rivers, I am a 29 year old married mother of two who loves reading and writing!
3LB: Who or what inspired you to write? Do you have any role models?
KR: Writing is something I have just always loved doing and I have done it for years but never took it too seriously. I have two little girls now and decided if I want to be able to stay home with them and provide a better life I should do something different. As far as role models go... I love Stephenie Meyer because she wrote while raising her kids and doing all the mommy things. I also really dig Amanda Hocking right now... her story is incredible.
3LB: Create a haiku about The Mermaid Princess.
KR: Celia and Iliana are mermaids.
Iliana shows her true colors towards the end
Celia shows she is more than just a nice girl
(Not too good with those lol)
3LB: Do you have anything that you need to have around you when you write, such as a specific playlist or radio station in the background?
KR: Complete silence. If I have the television or music on it is super distracting. I even have to write when my daughters go to bed for the extra silence.
3LB: Are any of your characters or scenes based on people/events in your own
life?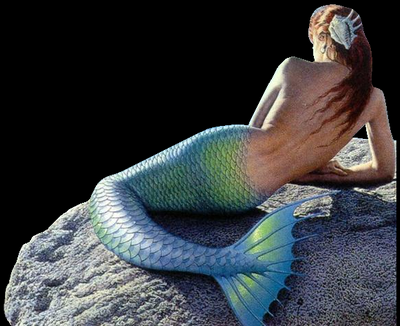 KR: Celia kind of is. I mean, I never experienced anything like a boyfriend hurting me or becoming a mermaid (haha) but one thing I never gave up when I was a teenager was my morals and Celia doesn't either. I never gave in to peer pressure and I just wanted a strong character that didn't either and I think it is important for young girls to know not to give them up. I thought maybe seeing in a fictional book that a character doesn't will help. I just really wanted a good role model for any young girl that reads this. Also I had a strong feeling in my heart to make sure I wrote about God in the book a little bit because without Him I couldn't write anything.
3LB: Are any of your own interests represented in The Mermaid Princess?
KR: I have really always been fascinated with mermaids and wanted to write something about them.
Abigail Breslin
3LB: Do you have a dream cast for your book?
KR: If I could be so fortunate for this to become a movie I would definitely want Selena Gomez or Demi Lovato for Iliana, take them out of their Disney good girl element. For Celia, perhaps Abigal Breslin.
3LB: What's next for you?
KR: I am working on the next book in the series, still working my full time job and raising my two girls. I hope to have the next two books in the series completed within the next six months or so and am making sure to incorporate any reviews I get into them. If someone wants to see more of something, adding it... less of something, taking it out. Definitely more writing!
(More) Fun Questions :)
3LB: If you could have any supernatural ability, what would it be, and why?
KR: To move things with my mind!
3LB: Can you…?
Write with your left hand? Yes
Use chopsticks? Yep
Do a cartwheel? Yes, I used to be a cheerleader!
Cook? Yes
Dance? Yes, I LOVE to dance.
3LB: Do you have a favorite mythical creature?
KR: Mermaids
LOL. Well, duh.
3LB: Finish this sentence "I can't live without..."
KR: My daughters
3LB: Do you have a favorite book or author?
KR: Wizard of Oz is my favorite book, favorite author would be Stephenie Meyer... I just
really love her writing.
3LB: Biggest pet peeves?
KR: Rude people... always be gracious for everything in your life, even things you don't get and really slow drivers!
3LB: Tell us five interesting things about yourself.
I am a twin, 12 minutes younger. Both our babies look exactly alike

I was a cheerleader AND in Air Force ROTC in high school

I work in the Law Enforcement field

I am American, Native American and part French Canadian. I used to be on my Tribal Council.

My favorite food is... SALSA! I could eat salsa forever all day everyday!
3LB: Is there anything else you'd like to share?
KR: Just that I truly appreciate people who buy the book and just know that the next one will be way more awesome!! I've got big things in store for Celia!
Thank you, Kris! For more information on Kris and her books, visit:
***Read my review on The Mermaid Princess!
Links to buy Kris's novel, The Mermaid Princess:
***This giveaway is now closed.***
And now... FOR THE GIVEAWAY.
Must be a GFC follower.
Leave a comment with your name, email address, and answer to the following question:

What's your favorite mermaid story/movie?
FIVE winners will receive a The Mermaid Princess eBook from Smashwords
All regular contest rules apply.
This contest ends Saturday, April 16th.

Minimum number of entries is one, maximum is five.

Leave ONE COMMENT PER ENTRY (don't forget your name and email for each!)