WHOOO. It's Friday! This weekend will not be fun because it will be filled with LOTS of homework. But no matter, because I'm happy! (For now.)
I could've made my post yesterday or even this morning, like I usually do, but how could I have THIS morning? I mean... with the royal wedding?!? I went to bed at eight o'clock pm (Yes, elementary school bed time!) and got up at four am to watch it. Sad to say, I actually got more sleep than I usually do. Well then... Anyways. Kate looked absolutely GORGEOUS. And William looked very happy and handsome. Oh gosh, all those Diana mentions... I wasn't born yet/too young to know her, but I still teared up! And Prince Harry looked dashing. He's still open, ladies! Hahaha. Oh, and Kate's brother! He's quite a looker, too. That whole Middleton family just has really good genes! Their mom could pass for a sister. And Pippa. Dang. Way to rock the Maid of Honour look, girl! I could go on ranting... but I won't. Best wishes to TRH Prince and Princess William Arthur Phillip Louis!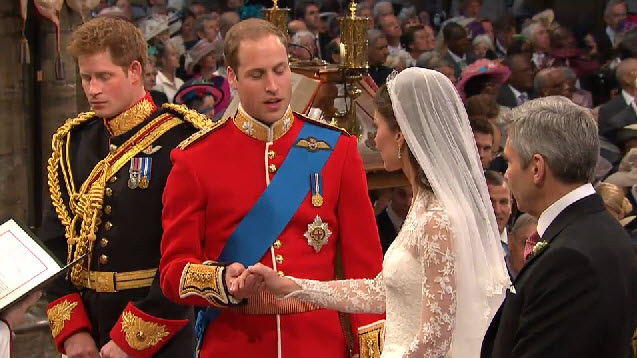 So... on to blog news.
First off, I've created a new RANT page that you can check out up there in the tabs bar. I haven't posted any rants yet, but I'm working on it! It's new, so work with me here. :)
Second, I've recently made a bunch of buttons for my fellow blogging friends out there. :) Take a look at those, and if you're less skilled at graphic designing than I am (HA!) check out my About Me/Contact/Wishlist page.
Speaking of wishlists, I've put mine up on the aforementioned page. I'd love to trade books with you guys! I don't have many on my own shelf that I'll give up, but I'll even BUY you a new book if I have to.
I'm now on Formspring! Haha, kind of random, but hey, I liked being asked questions! Just throwing that out there.
Last but not least, these are some bookish events that you guys should keep an eye out for! Two are in Houston... so for you locals! :D
John Flanagan at the Blue Willow Bookshop. I love this guy's books! Ranger's Apprentice? Absolute awesomeness. I think they're meant for middle grade boys... who cares?? Sadly, I can't go because it's a school night! *headdesks*
Debut Teen Author Book Signing with C.C. Hunter and Sophie Jordan in Pasadena, Texas. I've read both their books, and can't wait for the sequels! I might be there!! :D
THIS IS FOR EVERYBODY: Seventh Star Press has launched an eBook campaign. Their eBooks are only $1.99!!! Holy crap. Go out and buy some books! They're available on at least Kindle and Nook. I don't know where else!
And now, we can finally get to what you came here for.
It's Follow Friday and The Book Blogger Hop, hosted by
Parajunkee
and
Crazy for Books
(respectively)!
Please comment and link your blog! I'd love to check it out!
Keeping with the dystopian and apocalypse theme that seems to be running rampant on parajunkee.com, I have one very hard question for you: If you were stocking your bomb shelter, what books would you HAVE to include if you only had space for ten?
I HATE these questions!! They're so difficult! Ok, fine. Ten is better than the three or five I usually get.
The Holy Bible

The Chronicles of Narnia by C.S. Lewis (All in one volume! Ha!)

... Ok, I give up. The other books I have on my shelf are in series. That just doesn't work! Can I bring my Kindle?
I'm sorry. I cheated. *hangs head*
Summer is coming quickly - what 2011 summer release are you most looking forward to?
Oh, gosh! There are so many summer books I absolutely can't wait for!!! One book that I've tried my absolute hardest to get (Ok, maybe not really. The bombs haven't come out yet.) is Wolfsbane by Andrea Cremer. I must've annoyed the publisher out of getting it to me. I've also prodded and not-very-nicely poked Andrea for the book. Sigh... guess I'll just WAIT. SOME MORE.

Reviews:
Linger by Maggie Stiefvater
Running from Secrets by Stephanie Void

Author Interviews:
Stephanie Void

Current Giveaways:


ENDS TOMORROW!

Teen Book Con Swag, US only


ENDS TOMORROW!

Signed Huntress by Malinda Lo, US/CAN


ENDS TOMORROW!

Solid by Shelley Workinger, Int'l


ENDS TOMORROW!

ARC of Voice of the Undead, US only
Born at Midnight by C.C. Hunter, US only
Firelight by Sophie Jordan Swag, US only
D.F.T.B.A. 400 FOLLOWER GIVEAWAY, Int'l/US only
Personalized Prom and Prejudice by Elizabeth Eulberg, US only

Weekly Memes:
In My Mailbox
It's Monday! What Are You Reading and Song of the Week
Teaser Tuesday: Rosie by Mariam Maarouf
Waiting on Wednesday: Forever by Maggie Stiefvater

Have a fabulous weekend! Happy Reading!!

Fairy tales do come true. :)

P.S. Be sure to follow me on Twitter and friend me on Goodreads! And check out my Facebook page! :)