It's Monday!!! Yay! I twisted the meme a little bit. Rather than just sharing what I'm reading, I'm also sharing what I'm listening to! Presenting to you...
Most of us are fans of music. Whether you can skillfully play an instrument, love to listen to the radio, or sing to the showerhead, music is present in all of our lives. What song do you want to share with everybody this week?
My song of the week is...
"Marry You" (Glee cover) by Bruno Mars
I chose this in celebration of this Friday's big royal wedding! :)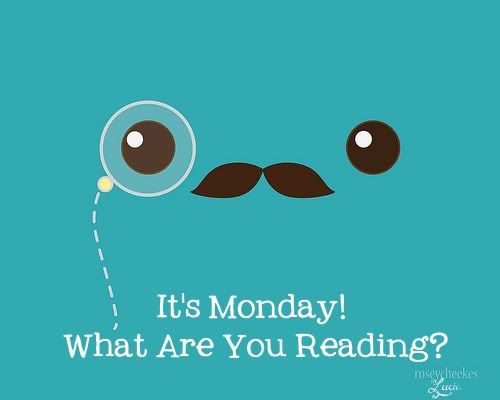 It's Monday! What Are You Reading, is where we gather to share what we have read this past week and what we plan to read this week. It is a great way to network with other bloggers, see some wonderful blogs, and put new titles on your reading list.
I love being a part of this and I hope you do too! As part of this weekly meme I love to encourage you all to go and visit the others participating in this meme. There's also a contest involved! Just go to the host blog, Book Journey, to get the details.
These next couple of weeks on the blog I will be catching up on review books rather than reading library or bought books (heh.) So... these books you may have not heard of, but be sure to check them out! :)
Read:
Linger
(The Wolves of Mercy Falls, #2)
Currently Reading:
Planning to Read:
Please comment and share what you read/are reading/plan to read! I would love to check out your blog! :)