Today, I am hosting a stop as part of the Witch Song eBook Tour hosted by the fabulous team at Book Lovin' Bitches. Please welcome the awesome Amber Argyle, author of Witch Song!
I'm Amber Argyle, author of Witch Song, which is due out Sept 1
st
of this year. *insert girlie squeal* I've been writing full time for five years now—well, as full time as my 3 children will let me.
3LB: Who or what inspired you to write? Do you have any role models?
AA: I grew up saying I wanted to be an author. But success was so significant to me that I didn't—simply because the thought of failure was just too devastating. Then came my second son. He suffered from colic, often crying and fussing for 18 hours a day. By the time he was three months old, I was in a VERY dark place. Writing is what got me out of it.
Role models? Hmmm . . . Is it cheating to say Jesus? Not at all.
3LB: What is Witch Song about?
AA: Can I use a review that I absolutely adore? Cause I'm going to (I'm a rebel, I know).
Witch song is a fun quest by land and sea, and also a journey of the heart. A girl who grew up as an outcast discovers she is a powerful witch and a leader--and takes on the task of freeing her fellow witches to bring peace to a ravaged world. Senna's power comes from her voice---but she learns it also comes from within.
~JoLynne Lyon (used by permission)
3LB: Create a haiku about Witch Song.
AA: I'm sooo not a poet, but here you go:
Moon paints my skin silver
Witch song paints the moon gold
On a broken night
*claps* That was beautiful.
3LB: Who's your favorite character, and why?
AA: My main character's love interest, Joshen. He's easy going and like most teenage boys, loves to eat just about anything that holds still long enough. He's also loyal and compassionate to a fault. The kind of guy anybody would want to be friends with.
Is he attractive-looking, too?
3LB: Who's the most challenging character to write?
AA: My MC, Brusenna. It's really hard to write a shy heroine. Because the heroine has to MOVE the story, not hang out in the background. And because I'm kinda the opposite of shy. More like that really annoying person who wants to chat with you at the checkout line. Talk about drawing from hidden reserves.

3LB: What inspired you to write about witches?
AA: The whole concept of the book came to me with one line: I am a witch. I got all tingly and the plotting gears started spinning. I sat down to write and write and write. I finished the whole first draft in a month. Of course, as anyone who writes a book knows, the first draft is less than an 1/8th of the work involved in creating a book.
3LB: What's next for you? What other books have you written?
AA: I've written seven manuscripts. Of those, only two are ready for publishers (Witch Song and Daughter of Winter). The rest are in some sort of editing stage. I also have two more books plotted and partially written. One of those is a possible sequel to Witch Song.
Ooh, we love sequels.
3LB: Favorite book as a child?
AA: In elementary I wore out my copies of the Laura Ingalls Wilder series. After that, I read mostly historical fiction. I didn't actually discover fantasy until later. Shortly after, I started writing it.
Whoa. That's just like me! Well, I don't write. But I loved The Little House books, and then fantasy!
3LB: What other hobbies do you enjoy aside from reading and writing?
AA: I play basketball (post), read (a lot), Zumba (badly), and chase three kids under nine (mostly the 2 year old. If she's smiling coyly, you know she's done something naughty).
There you go. Happy Birthday!
3LB: Do you have a favorite mythical creature?
AA: Unicorns. I started riding horses before I could walk. I'd often daydream about the perfect horse. One with a horn and wings. Wouldn't all the other kids be jealous?
3LB: If you could have any supernatural ability, what would it be, and why?
AA: The uncanny ability to move traffic out of my way and make all red lights green.

3LB: What three people/characters would you love to meet? (They can be fictional, dead, or real and very much alive!)
AA: Oprah (wouldn't she just LOVE to include me in her book club?), Stephanie Meyer (would she just LOVE to give my book a blurb), and Shannon Hale. Because I want to BE Shannon Hale.

3LB: Do you have a favorite book or author?
AA: Uh, how much time do you have? Robin McKinley, Shannon Hale, Kristin Cashore, Brandon Mull, Tolkien, David Farland, Jessica Day George, Clare B Dunkle, Jennifer Roberson, Suzanne Collins, and Clare B Dunkle.
3LB: Tell us five interesting things about yourself.
Uh. . . I have a canker? No, really. I have a six inch scar on my forehead from a car accident when I was in the 4th grade. Ouch.

I participated in rodeo (barrel racing and pole bending)

I played varsity basketball in high school (I still play basketball).

I grew up on a cattle ranch (support my dad, Eat Beef!).
I couldn't resist.
I can read minds. (Don't believe me? Right now, your thinking, "No she doesn't!" My ability is uncanny really.)
3LB: Is there anything else you'd like to share?
Thank you for your time, Amber! It was great having you! :)
You're welcome. And thank you!
To learn more about Amber and her book,
Witch Song
(Out September 1), visit: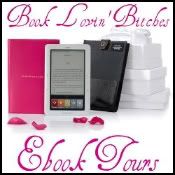 Tour Schedule: