Most of us are fans of music. Whether you can skillfully play an instrument, love to listen to the radio, or sing to the showerhead, music is present in all of our lives. What song do you want to share with everybody this week?
My song of the week is...
"The Phantom of the Opera" - Sarah Brightman and Antonio Banderas
O.M.G. The Phantom of the Opera. Is. Freaking. Amazing. We're playing this super-cool medley in full orchestra, and it's all heavy and rock-and-rolly with epic drums and everything... *babbles on mindlessly* Yeah. Also, the first comment on that video? "Just when you think Antonio Banderas couldn't get any sexier..." *fans self* Oh, yes.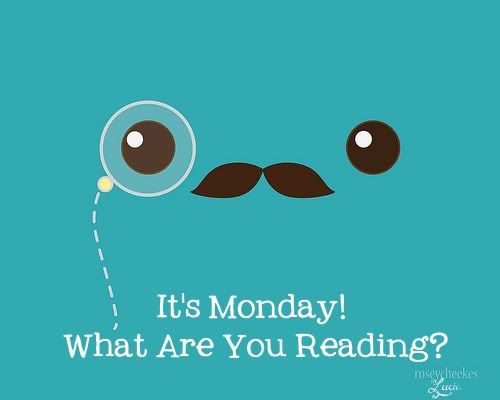 It's Monday! What Are You Reading, is where we gather to share what we have read this past week and what we plan to read this week. It is a great way to network with other bloggers, see some wonderful blogs, and put new titles on your reading list.

I love being a part of this and I hope you do too! As part of this weekly meme I love to encourage you all to go and visit the others participating in this meme. There's also a contest involved! Just go to the host blog, Book Journey, to get the details.

Sigh. If you didn't see my announcement post from yesterday, I'm taking a semi-break to study for school. So I won't be getting much read in the next few weeks. :(

Read:
Minder (Ganzfield, #1)
By Kate Kaynak
Rosie
By Mariam Maarouf
Daimon (Covenant, #0.5)
By Jennifer L. Armentrout
Currently Reading:
The Discovery of Socket Greeny (Socket Greeny, #1)
By Tony Bertauski
Romeo and Juliet
By William Shakespeare
Planning to Read:
The Goddess Test (Goddess Test, #1)
By Aimee Carter
The Key
By Felicia Rogers
Please comment and share what you read/are reading/plan to read! I would love to check out your blog! :)