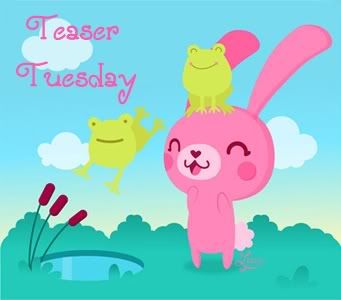 Teaser Tuesdays is a weekly bookish meme, hosted by MizB of Should Be Reading. Anyone can play along! Just do the following:
Grab your current read

Open to a random page

Share two (2) "teaser" sentences from somewhere on that page

BE CAREFUL NOT TO INCLUDE SPOILERS! (make sure that what you share doesn't give too much away! You don't want to ruin the book for others!)
Share the title & author, too, so that other TT participants can add the book to their TBR Lists if they like your teasers!
The two books I'm currently reading are on my Kindle, and I'm too lazy to be flipping back and forth between that, so I just pulled out Hex Hall, which I have NOT started yet. (No spoilers!)
"Hold up," I said, raising a hand. "Betrothed?"
He looked confused. "Yeah. All witches are betrothed to an available warlock on their thirteenth birthday. A year after they come into their powers."
He frowned. "Are you okay?" he asked. I'm sure I was making a pretty strange face. At thirteen I was thinking about allowing a boy's tongue into my mouth. Getting engaged would've been pretty far beyond me.
His face lowered, and my heart stopped. "Sophie-"
But before he could finish, a scream pierced the air.
The music stopped abruptly. Nearly everyone turned to see Elodie rushing back into the ballroom, a green silk robe flapping around her pale legs, and a look of horror on her face.
"It's Anna!" she was screaming. "It's happened again! I... Oh god, I think she's dead."
~Pages 159 and 257 of Hex Hall by Rachel Hawkins
LEASE LEAVE A COMMENT with either the link to your own Teaser Tuesday post, or share your two 'teasers' in a comment here (if you don't have a blog). Thanks!