Most of us are fans of music. Whether you can skillfully play an instrument, love to listen to the radio, or sing to the showerhead, music is present in all of our lives. What song do you want to share with everybody this week?
My song of the week is...
"Keep Holding On" - Avril Lavigne
One of my goals this summer is to lose the forty-odd pounds I've gained over the past year and a half due to the medication I have to take for my kidney disease. I've begun running/jogging/walking every morning (except weekends! :D ) and played tennis for the first time in a year Saturday night. It was an amazing feeling. I'm not fully recovered yet, but this song provides inspiration for those out there who are being dragged down by dark times.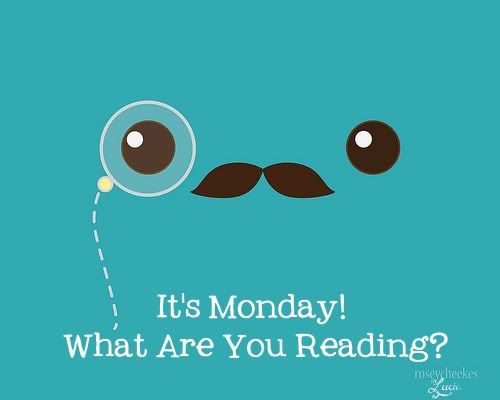 It's Monday! What Are You Reading, is where we gather to share what we have read this past week and what we plan to read this week. It is a great way to network with other bloggers, see some wonderful blogs, and put new titles on your reading list.
I love being a part of this and I hope you do too! As part of this weekly meme I love to encourage you all to go and visit the others participating in this meme. There's also a contest involved! Just go to the host blog, Book Journey, to get the details.
Please comment and share what you read/are reading/plan to read! I would love to check out your blog! :)