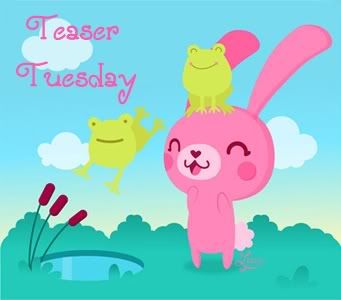 Teaser Tuesdays is a weekly bookish meme, hosted by MizB of Should Be Reading. Anyone can play along! Just do the following:
Grab your current read

Open to a random page

Share two (2) "teaser" sentences from somewhere on that page

BE CAREFUL NOT TO INCLUDE SPOILERS! (make sure that what you share doesn't give too much away! You don't want to ruin the book for others!)
Share the title & author, too, so that other TT participants can add the book to their TBR Lists if they like your teasers!
"The door's armor plated!" Smithers shouted out. "And the windows are bulletproof glass. They're not going to shoot their way in."
"Can they cut their way in?" Alex asked.
"Yes. But they'd need-"
Smithers stopped. Alex had already seen it on the screens. Two of the men had run forward, both wearing body armor, their heads protected by welding masks. They carried with them an oxyacetylene torch with a cutting head capable of reaching temperatures up to 3500

°C. While the others fell back, the team knelt in front of the door, and a moment later there was a burst of harsh blue flame as they fired up the torch. Almost at once, Alex smelled burning. The inside of the door began to change color as it was attacked by the fierce heat, and a moment later a tiny tongue of flame burst through and began to move, curving around the handle and the lock.




"Well, they're certainly well prepared," Smithers muttered.
~From Page 263 of Scorpia Rising by Anthony Horowitz
PLEASE LEAVE A COMMENT with either the link to your own Teaser Tuesday post, or share your two 'teasers' in a comment here (if you don't have a blog). Thanks!