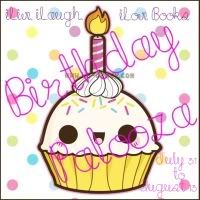 It's day 11 of the birthday palooza! Time to put your book knowledge to the test. This challenge is hard! :)
The rules:
Grab the button (above) to show your participation.

Look at the covers below. Guess what book they're from and fill out the form. Be sure to put the BOOK TITLE and the AUTHOR NAME.

Write down your answers as you go along. Once you click "Submit" on the form, the answers will be revealed. You will have to remember your score for the giveaway.

Have fun! Simple, no?