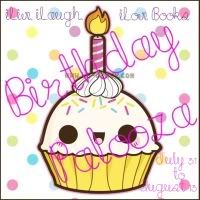 It is our final day of the Birthday Palooza! I hope you've enjoyed doing the challenges!
The rules:
Grab the button (above) to show your participation.

Answer the quiz questions in the form.

Write down your answers as you go along. Once you click "Submit" on the form, the answers will be revealed. You will have to remember your score for the giveaway.

Have fun! Simple, no?
I love mythology. Especially the Greek kind. (The yogurt's pretty good, too.) Take this quiz to test your knowledge of di immortales and more! (There's also some Roman mythology mixed in.)