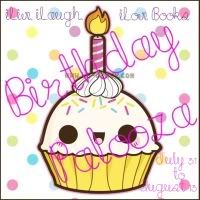 It's day 3 of the Birthday Palooza! We're giving away a great book later on that's related to today's challenge. Be sure to check it out!
The rules:
Grab the button (above) to show your participation.

Tweet your answer with the hashtag #3LBBdayPal (you may need TweetDeck or something else that allows you to tweet longer answers).

If you don't have a Twitter, just comment with your answer.

You may do this any day that the giveaways are running, not just the day the post is up!

Have fun! Simple, no?
Dystopian is all the rage right now. Today's question is simple. What are some of your favorite dystopian novels?