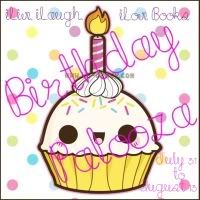 It's day 6 of the Birthday Palooza! You're challenging someone else today to get extra points. I hope you have a good dictionary in your brain!
The rules:
Grab the button (above) to show your participation.

Today's challenge does not require a blog post or Tweet.

Have fun! Simple, no?
Go to MiniClip and play Anagram Magic. You get more giveaway entries if you win!