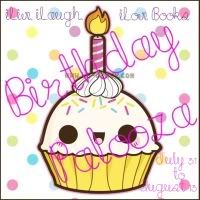 It's day 8 of the Birthday Palooza! It's time to get your creative thinking caps on!
The rules:
Grab the button (above) to show your participation.

Tweet your answer with the hashtag #3LBBdayPal (you may need TweetDeck or something else that allows you to tweet longer answers).

If you don't have a Twitter, just comment with your answer.

You may do this any day that the giveaways are running, not just the day the post is up!

Have fun! Simple, no?
I love dragon books. They're just so fascinating. Pretend you have a dragon. Tell us a little bit about them. What's his/her name, what powers and abilities do they have, what do they eat, where do they live, what's their personality like?