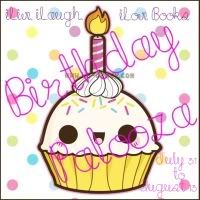 It's day 9 of the Birthday Palooza! We have a simple (or maybe not) challenge today.
The rules:
Grab the button (above) to show your participation.

Follow the instructions below with Twitter.

If you don't have a Twitter, just comment with your answer.

Have fun! Simple, no?
Tweet me @Leecheeeee_3LB along with the hashtag #3LBBdayPal the one book you would recommend to any YA reader. Pretend it's your favorite character's (from that book/series) birthday. What would you give them?