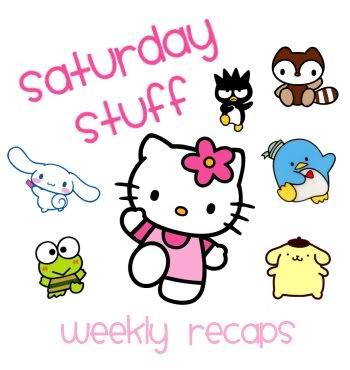 As I'm typing this, I'm eating apple pie. And the apples have been peeled, so there's no skin. If I made this pie, I would've left the skin on, because I like the texture. So my important question to you is: do you like the skin? And this doesn't just apply to apples. Do you like the skin on your French fries? Or your grapes? (My mom always peels them... it's weird.)
Anyways, I no longer have enough time to be doing a TGIF post, so I've switched my weekly recaps to Saturday. After all, I have plenty of time to procrastinate homework today. Plus, on Fridays I must take a nap before I go to band practice at church.
This week I posted a list of the Top 100 Most Popular YA Books. I have no idea where this list originally came from, but it's there and it's been traveling around the blogosphere. I also featured a book called Quest of the Demon, and the lovely author M.L. Sawyer provided us with a coupon to get her book for $0.99!
Author Mary Ting visited and she answered questions about her novel, Crossroads, and is offering a giveaway with a signed copy of her book and a gorgeous Swarovski heart necklace!
I reviewed the upcoming fourth novel in The Iron Fey series, The Iron Knight, by Julie Kagawa. I absolutely LOVE this series, guys! Read it if you haven't.
A new YA novel, Ladybird, Ladybird, is out this week. The beautiful trailer premiered just a couple days ago and the publishers are offering a giveaway with five $50 gift cards! Be sure to watch the trailer and enter the giveaway. And refer me! Because I love you all so much, and I hope that feeling is mutual. :)
The Seers blog tour swung by today, with author Heather Frost stopping by with a guest post and a giveaway of her new novel!
And we have the usual weekly memes. I posted a teaser of Jessica's Guide to Dating on the Dark Side by Beth Fastaskey on Tuesday. The author will be stopping by next week- check out the interview that I had with her! Wednesday I posted what book I happened to be waiting on. If you guys did the same, comment on the post! I love to see new books.
On a different topic, a couple new things occurred this week that are (mostly) related to the blog. One, I now have a Tumblr. I would love it if you followed me!
I've also joined the Big Sibling/Little Sibling project hosted by four bloggers. Check out the project if you're interested in joining.
And last but not least, another blogger project is in the works! Here's a sneak peek:
And that's all I have for you this week! Quite a few things, actually. As usual...
Have a fabulous weekend!
Happy Reading!!
I'm really hungry.