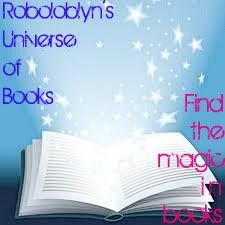 Hey, guys! I was interviewed today by Robyn at Robolobolyn's Universe of Books (that title is a mouthful, haha) and if you have the time, go and check it out! :D

The first snippet about me (Yes, I'm weird sometimes.) :
Lucia is the brains behind the middle grade and young adult fiction blog iLive, iLaugh, iLove Books. She began blogging in early 2011 when she decided she needed some buddies to fangirl about books with. Lucia is notorious for her unhealthy obsession of chocolate and cookies. Her literal closest friends are her kidneys, Martha and George. Lucia likes to chat until she wears herself out (a rare occurrence) unless she's called away by her Ninja Master to some mission to save the world. She likes unicorns. She also pinky swears she doesn't have ADD. Or OCD, for that matter.
Well, yeah! If you want to read more of me and my not-really-but-I-try-really-hard-to-be-funniness.... click HERE. :D