In My Mailbox is a meme desi
gned by The Story Siren and inspired by Alea of Pop Culture Junkie
t
o promote blogger interaction and put new books on the radar.
Video editor being horrendously laggy today, so I went back to my old photo-slideshow-video thing.
Masters of the Veil by Daniel Cohen (ARC) plus Spencer Hill Press swag
Croak by Gina Damico swag
Gone, Gone, Gone by Hannah Moskowitz
Unbreak My Heart by Melissa Walker
Desires of the Dead by Kimberly Derting
The Power of Six by Pittacus Lore
Bloodrose by Andrea Cremer
Wings of the Wicked by Courtney Allison Moulton
There You'll Find Me by Jenny B. Jones
In Between: A Katie Parker Production by Jenny B. Jones
The Fault in Our Stars by John Green
Looking for Alaska by John Green
The Help by Kathryn Stockett
Thanks to Kate Kaynak and Spencer Hill Press, Gina Damico, Simon Pulse, Bloomsbury Children's, and Netgalley!
THE WEEK IN REVIEW
Three wonderful guests visited. You may recognize them from Half-Blood by Jennifer L. Armentrout. Check out my interview with them!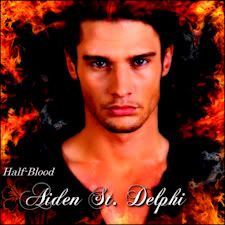 I also reviewed three books: So Over My Head by Jenny B. Jones, Sweet Venom by Tera Lynn Childs, and The Secret Year by Jennifer R. Hubbard!
Oh yeah, and Jay Asher commented on the post! Yeah, no big deal or anything... I didn't fall off my chair when I first read it.... or start squealing like a fangirl...
Imaginary Reads has been hosting a Characters in Love event on their blog, filled with guest bloggers, authors, and giveaways! You should definitely check it out. (Especially my guest post, hehe...)
Current Giveaways and Contests:
*BaSatai: Outside In ARC Giveaway - Five winners, International
*Try Not To Breathe Swag Giveaway - Two winners, US Only
Upcoming Song of the Week: