Welcome, welcome! Stopping by on the blog today is the blog tour for Insanity by Lauren Hammond (published May 8th)! Please welcome the author as she shares with us her dream dinner party, with twelve of her favorite people/characters!
Thank you so much for having me on the blog today!
For my top twelve people I'm going to start backwards from 12 to 1.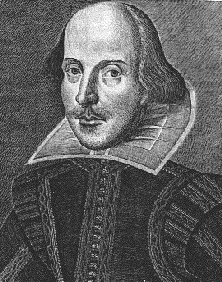 12. Shakespeare. I truly believe that he is what inspired some of the greatest literary works and I would love to pick his brain.
11. King Henry VIII. I have an obsession with the Tudor era. I don't know what it is, but I've watched every season of The Tudors a million times, read books that are set in that time period, and watched every movie that takes place then too. Maybe it's because I'm a history nut, I don't know but…I would be interested in hearing about some of the things that happened then from one of the most notorious rulers of England.
10. Edgar Allen Poe. The Raven. Need I say more? Never more. Never more.
9. Mother Theresa. I wish there were more truly selfless, genuine, and good-hearted people in the world. Someday, I'd like to be able to help people the way she did.
8. Ludwig Von Beethoven. I would have him play Moonlight Sonata for the guests. It's one of my all-time favorite songs. It's so haunting, dark, and beautiful. I listened to it on repeat while I wrote A Whisper To A Scream.
7. Vincent Van Gogh. I actually saw Starry Night up close and personal at the MOMA. It was breathtaking. Stunning. Plus, I think he like me, was a hopeless romantic. Well, maybe in a crazy way. He did cut off his ear for a woman.
6. Eminem aka Marshall Mathers. Huge. HUGE Eminem fan. I pay close attention to the lyrics in his songs. They're raw. They're real. I think it takes guts to bear your soul to the world and I believe he does that.
5. Marilyn Monroe. The woman was and is still an icon. I have loved her since I was a kid. I'm currently in the process of re-decorating and I'm obsessed with old hollywood. I'm going to have an old hollywood room. My mom had a hand-drawn portrait of Marilyn made for me. It's one of my most favorite possessions.
4 & 3. Both of my Grandfathers. John and George. George passed away recently and the amount of respect and love I have for him is bountiful. I actually discovered that when he was 17 he lied about his age to enlist in the army and fight in WWII. To me, that takes a tremendous amount of courage. My grandpa John, was also in the military during the Korean War, but he more than anything, is the one person who has always pushed me to keep writing. To never give up. I don't think I could ever repay him, love him or respect him enough for that. I don't think I can those things enough. This industry is hard to succeed in. It really is. You set yourself up to be judged. You set yourself up for harsh criticisms and sometimes it's a lot to take. You work your but off on something then to see some things people say. I mean it cuts deep. Sometimes you think about throwing in the towel. But… if you have that one person who pushes you. That one person who believes in the greatness you're capable of and tells you every chance you get, then to me it makes everything easier. I have that in my grandpa John and I don't think I'll ever be able to tell him or show him how much that means to me and how grateful I am to have him in my life.
2. My mom, Lori. I'm not sure if I'm the only girl who didn't always see eye to eye with her mother, but I will say as I grew up my relationship with my mother blossomed into a beautiful one. My parents divorced when I was a teen and even during my rebellious years my mom never gave up on me. She's a hardworker and I love, respect her, and am thankful for the morals and values she has instilled in me.
1.God. I am a religious person. I was raised with a strong faith and even went to Catholic school. If I got to have The Almighty Father over for a dinner party, well, that would be truly miraculous.
Thanks for stopping by, Lauren! To find out more about Ms. Hammond and Insanity, check out:
Sometimes love...can drive you crazy.






Adelaide Carmichael and Damien Allen couldn't be more opposite.






Adelaide's mother abandoned her when she was ten years old, leaving her to be raised by her abusive and alcoholic father.






Damien on the other hand came from a wealthy family, was a local celebrity, and seemed to have a bright future ahead of him.






Despite their differences, Adelaide and Damien were young, wild, and fiercely in love.






And they had a plan.






They were going to run away.






Be together forever.






And their plan was set in motion, until tragedy struck and for some reason, Adelaide wound up in The Oakhill Institution for the insane.






Adelaide has no idea what she did to wind up at Oakhill, but she knows one thing for sure...




She wants out.






And after Damien follows her there to aid her in escaping, Adelaide slowly begins putting together the pieces of her memory that are missing.






And it doesn't take Adelaide long to figure out that sometimes...






That one true love never dies.